We know that Internet access is important. Therefore, Gila River Telecommunications, Inc. and the Gila River Indian Community have worked together to provide free Wi-Fi hotspots at the GRTI HQ and all Community Service Center parking areas in Districts 1 through 7. If you are visiting the area or just need to get connected right away, visit any one of the locations and get online 24/7.
Pull into GRTI HQ or any District Service Center parking lot, locate the username "GilaRiverTel Free WIFI" on your device and connect! This service is free and does not require a password.
Network Name:
GilaRiverTel Free WIFI
Network Name:
No Password required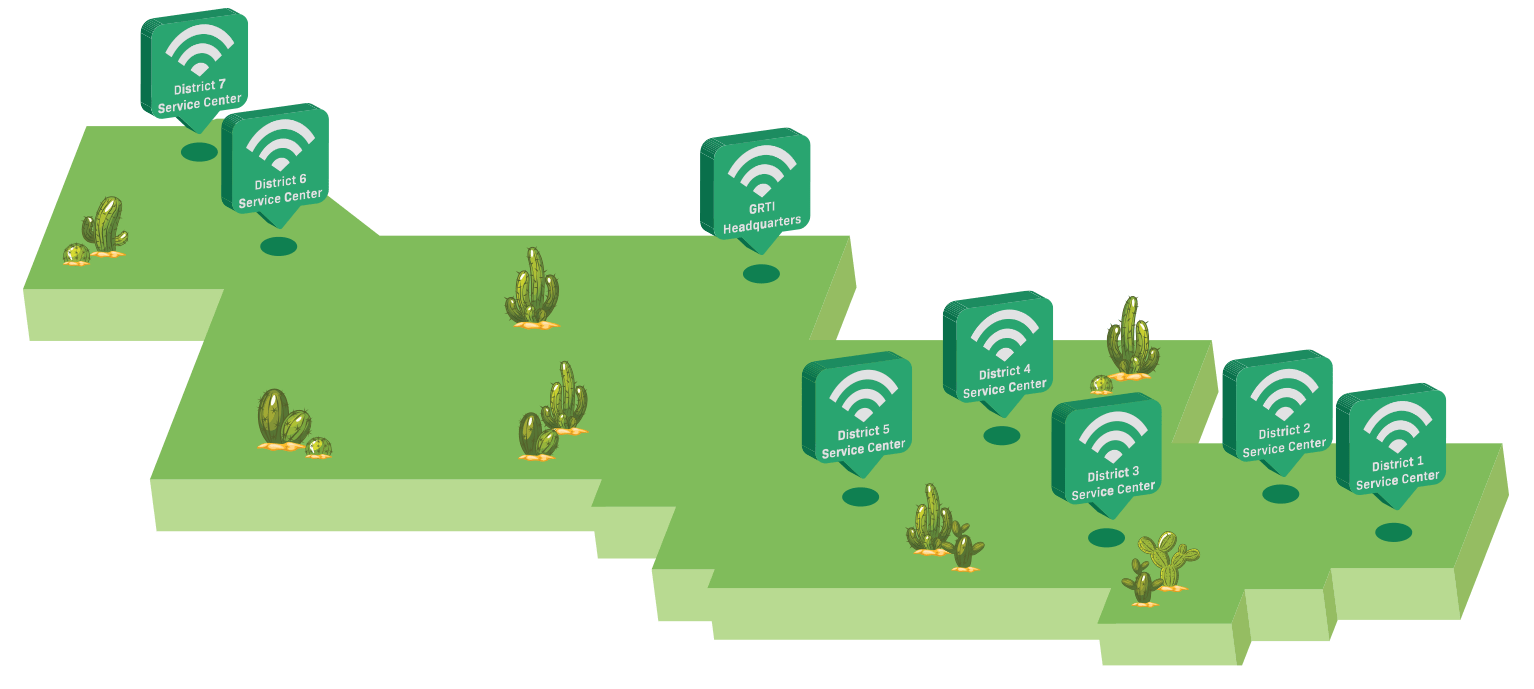 If your student household needs Internet services during this time, please contact the GRTI Customer Service Team at 520-796-3333. We are happy to assist and answer any of your questions regarding our products and services.
Click a location for directions